Bharti Airtel Limited soared 4% and Vodafone idea soared 18%
Anusha Sathish (Author)
Published Date :

Oct 11, 2019 15:41 IST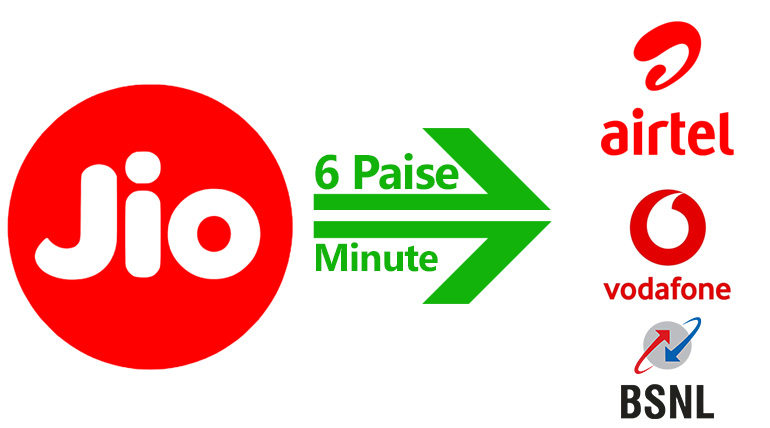 Airtel, Vodafone idea gains market capitalization of 16,500 cr after JIO's voice call tariff announcement: Mukesh Ambani led JIO, which gives free voice calls and enormous data is not able to serve with the same pace and renege the promise after TRAI floated the fresh consultation paper seeking any extension date required to scrap the Interconnect Usage Charges (IUC).
Not able to withstand the commitment, JIO announced a tariff that the outgoing calls from JIO to other networks will be charged 6p/minute. For JIO subscribers, the tariff introduction looks like a non-sequitur.
But for other networks, especially Airtel and Vodafone idea who still manage to be in the fray, the tariff increase comes as a surprise. The other network operators are looking it forward with a balanced mind.
In a single day, Bharti Airtel Limited soared 4% and Vodafone idea soared 18%. The flip side is the number of received calls from JIO will drastically fall off. Hence the revenue it yields will be decreased.
On the other hand, the psychology of the people to reconsider the airtel and Vodafone can be monetized. The other operators too will follow suit and will go for a slight increase in tariff. It is horrendous to the customers but an ecstatic news to the industry.
JIO is nowadays seen as the price setter and invincible network. Other operators are bleeding due to the financial crunch posed by JIO's "never before rates". JIO's tariff hike move puts everyone in the dubious state, although tariff hike was expected but not immediately.
All these in one end, the other end has the native operators BSNL and MTNL striving for its existence. Will BSNL be roped in from falling off?
Network operators were cake walking till 2016 but when JIO announced its free schemes, all of them were pitted. Aircel, Telenor have shut their operations.
Vodafone and idea were merged. Airtel, Vodafone idea are managing and limping on the grounds. Now the time has come for the other operators to capitalize on this tariff hike.