Afghanistan Taliban: Panjshir Valley Completely Captured, Says Taliban
Thangaraja Palaniappan (Author)
Published Date :

Sep 06, 2021 10:59 IST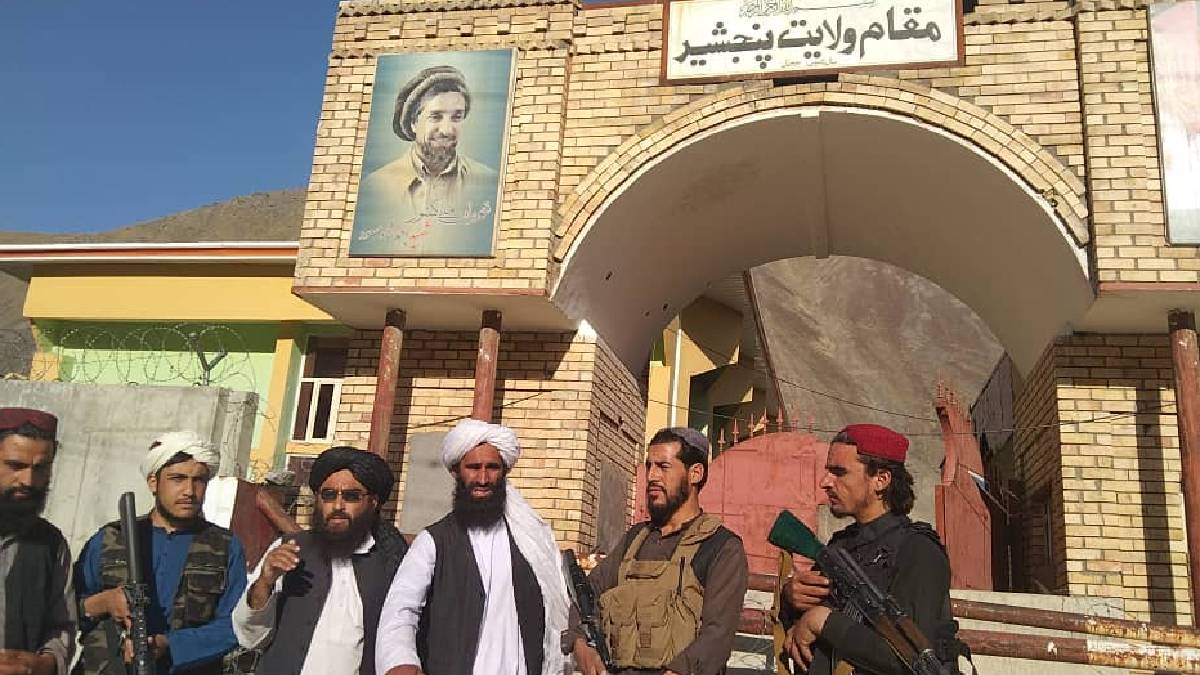 The Taliban are working hard to seize Afghanistan's Panjshir province. But reports say that the Resistance forces are retaliating by preventing the Taliban from entering the province of Panjshir and that the Resistance Force has claimed to have killed 700 Taliban.
US American Military forces have withdrawn from Afghanistan, and the Taliban took over the control of Afghanistan after 20 long years. The situation of Afghans was so pathetic under the power of the Taliban. People were crowded in Kabul airport to escape via Flights from Afghanistan.
Most provinces in Afghanistan are under Taliban control. The Taliban were able to advance quickly as the Afghan army surrendered without a war. Taliban were in talks to form a new government following the capture of Kabul and the leave of American Military troops.
Taliban were sure that women would not be given any role in the new government, and no principals duties in the government sector will be allocated for the women. Women in Kabul staged a protest against this. Violence erupted as the Taliban tried to suppress the protest.
Resistance Force, armed before the Taliban, have seized control of the province of Panjshir. Ahmad Shah Massoud, Former Minister of Defense of the Islamic State of Afghanistan, was killed by the Taliban a few years ago who waged a valiant war against the Soviet Union. His son, Ahmed Masood, is now the leader of the Resistance Forces.
Peace talks have been held with Resistance Force since the capture of Kabul. The Taliban did not accept the conditions put forward by the resistance Forces. In this situation, the Taliban are waging a fierce war to capture the province of panjshir. Taliban had successfully taken over few territories of Panjshir Valley in the war that occurred on Sunday.
Resistance Force said that they have shot dead 700 Taliban militants trying to enter the province of Panchsir. They say they have taken 600 people as network prisoners. This is how contradictory reports are coming in about the war for the province of Panjshir.
However, the Taliban claimed that the Panchshir area was under their complete control and that they could not move fast because the National Anti-Front Organization had planted landmines. Thus the tense situation prevails in Pasabarak, the capital of Panchshir.
The Panchsheer militants, led by Vice President Amrullah Saleh, who is still declaring himself interim president of Afghanistan, are fighting the Taliban. In this case, the opposition leader, Ahmad Massoud, said he was ready to negotiate with the Taliban. Earlier, the opposition leader posted on his Facebook page that he was ready for talks after the Taliban announced that they had captured the districts around the provincial capital.
The Taliban chief spokesman Zabihullah Mujahid said in a statement said on Monday that the Panjshir Valley, had been "completely captured". "With this victory, our country is completely taken out of the quagmire of war."