Taliban Agreed To Afghans to leave Afghanistan Even After August 31
Vignesh Subbaian (Author)
Published Date :

Aug 26, 2021 11:15 IST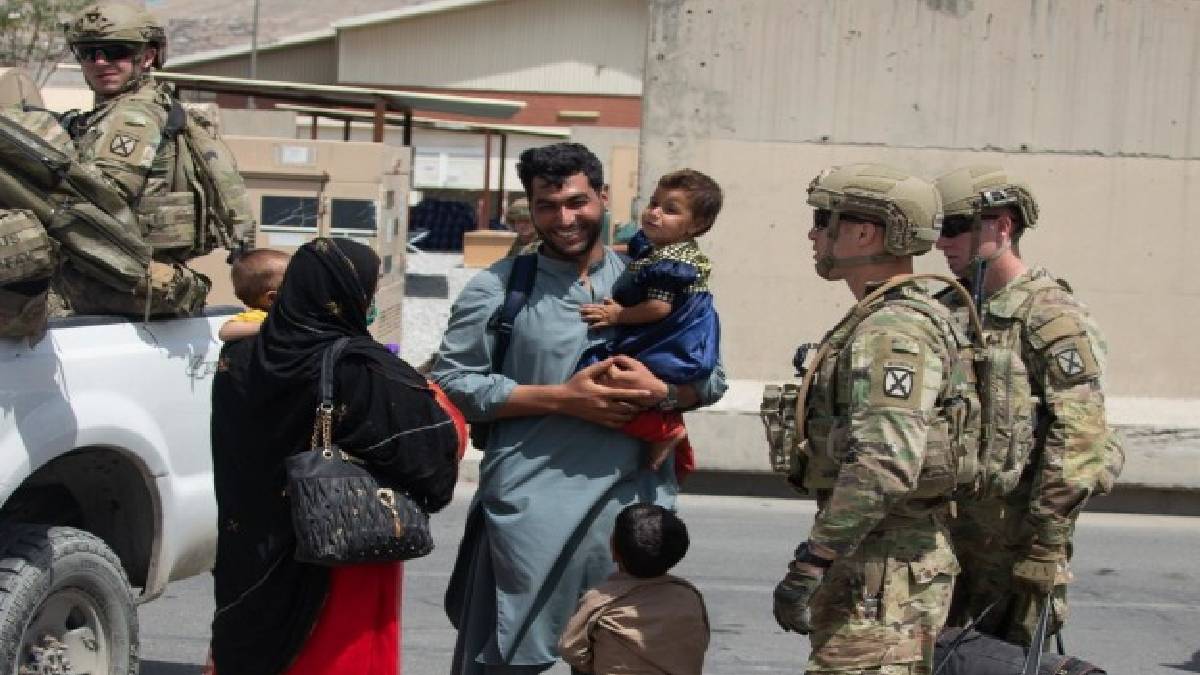 The situation of the common people in Afghanistan is getting worse every day, and the other countries are moving forward to help the people by rescuing them. Since the Taliban has taken power, thousands of Afghans are fleeing to neighbouring countries in fear of the Taliban.
All U.S. forces have decided to set back from Afghanistan by August 31. As a result, U.S. forces have been fleeing from Afghanistan since the end of May. Thus, Afghanistan has been wholly occupied by the Taliban and crowds of people.
The United States uses its warplanes to rescue large numbers of American civilians in Kabul and Afghans fleeing the country. However, the U.S. President has said that the withdrawal of U.S. troops and the evacuation of U.S. citizens and Afghans in Kabul will be completed by August 31.
Many countries, including the United States and India, are evacuating their families stranded in Afghanistan as the Taliban has taken power in Afghanistan. The Afghan women are trying maximum to escape from Afghanistan to survive.
Tensions and chaos at the international airport in the capital, Kabul, have been simmering for more than a week. The Taliban have agreed to allow Afghans in Afghanistan to leave the country even after the withdrawal of U.S. troops on August 31. The German Ambassador has confirmed this information.
It is hard to see the citizens trying to escape from their homeland, searching for a future and hope. Most Afghans are living in fear considering their family and the upcoming. The recent video that went viral on social media where a mother is trying to save her baby by giving it to the U.S. Military troops was heartbreaking.
A 4-month-old Afghan child came to India without a passport recently. Everyone praised this Humanitarian action, and the process of collecting and arranging the necessary documents for the baby is heading in process.
Following this, India has made sure that the Afghans must travel to India only by means of E-Visa. Those who need to apply for an E visa can be applied through www.indianvisaonline.gov.in, says the home ministry. Afghans are making maximum effort to escape from the country by waiting in the Kabul International Airport for days.
Taliban spokesman Sabiullah Mujahid has said he will not extend the deadline for U.S. troops to withdraw from Afghanistan and that they will be barred from entering the airport.