Bigg Boss 3 Tamil Elimination of Tharshan today is widely questioned by Tamils Worldwide
Vijayan Sankar (Author)
Published Date :

Sep 29, 2019 18:50 IST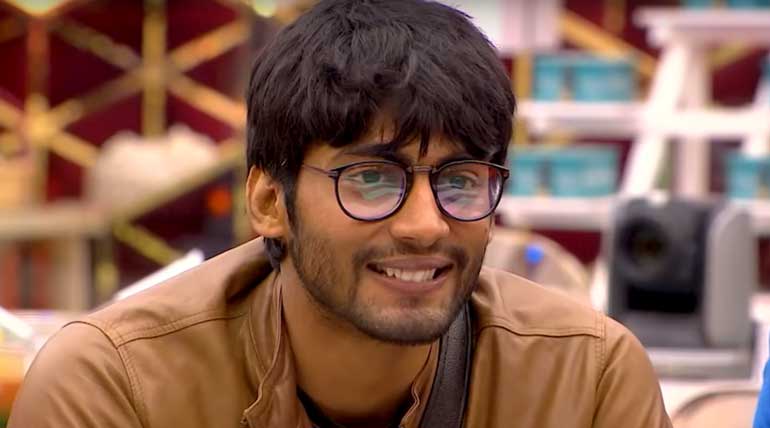 Tharshan proposed elimination today is widely questioned by Tamils worldwide: Tharshan's elimination today seems to be confirmed, and it is the talk of the town for the past 24 hours. It is a shock for anyone who has been watching Bigg boss for the past nearly 100 days. Why Tharshan who did all his Bigg boss activities sincerely throughout the Bigg boss 3 Tamil show, should be eliminated? It is the question now for millions of Tamils worldwide and hot talk about Kavin popularity gone down.
Why is the proposed Tharshan elimination increasing the anger of Tamils worldwide? Tharshan was not a popular celebrity among the Tamil people until he entered the Bigg Boss 3 Tamil house. He may have been a good model in demand for many advertisements, but not to the stature compared to Cheran or Saravanan and in that case, even Vanitha.
But once inside the Bigg boss 3 Tamil show, he slowly gained popularity among the Tamils worldwide. He was sincere in all his tasks and had a compassionate behaviour all through the nearly 100 days. He did not take any sides with Vanitha or Saravanan or even sided with Cheran.
He was a moderate contestant without any controversies. Maybe his joking flirting with Sherin was wrongly portrayed in the outside world. But no other contestants took it seriously, except for his alleged girlfriend, which is a natural outcome.
Tharshan a gentleman and compassionate person: Tharshan coming from a country with war wounds for decades was sympathized not only by the other contestants but also the audience. Even the sufferings up to his 19 years of age did not stop him from being a good model for advertisements.
Seeing is behaviour in the Bigg Boss 3 house, no one will doubt that he is a genuine gentleman and a compassionate person. He was the only contestant after Mugen to not cry or ask for letting him outside the Bigg Boss 3 house. He was determined to win the Bigg boss 3 Tamil Show.
All these qualities of Tharshan make the Tamil people angry on the news of him being eliminated today. Rumour mills of Bigg boss 3 show are now giving one story after another for his eviction. But the one that could be of any credential is that of having only one Sri Lankan in the show.
Losliya is chosen over Tharshan for that reason by the Bigg boss organizers, will only make a major part of the audience angrier. Though it will help the TRP, it will be another not so right decision of Bigg boss 3 show after bringing in Vanitha for TRP.
But as Kamal always says in the Bigg boss 3 Tamil show, expect the unexpected today.
&nbsp
Tags :&nbsp
Bigg Boss 3 Tamil Show
,
Bigg Boss 3 Tamil house
,
bigg boss 3 tamil who gets evicted this weekend
,
bigg boss Tamil season 3 latest update
,
Bigg Boss 3 Tamil Tharshan
,
Bigg Boss 3 Tamil
,
Bigg Boss Tamil Elimination Today
,
bigg boss Tamil this week Elimination
,
bigg boss tamil vote count
,
Bigg Boss 3 Tamil Vijay Tv
,
Bigg Boss Tamil 3
,
bigg boss 3 tamil elimination