The legend and the saviour Cheran has been forced to call it a day in Bigg Boss Tamil
Anusha Sathish (Author)
Published Date :

Sep 21, 2019 23:47 IST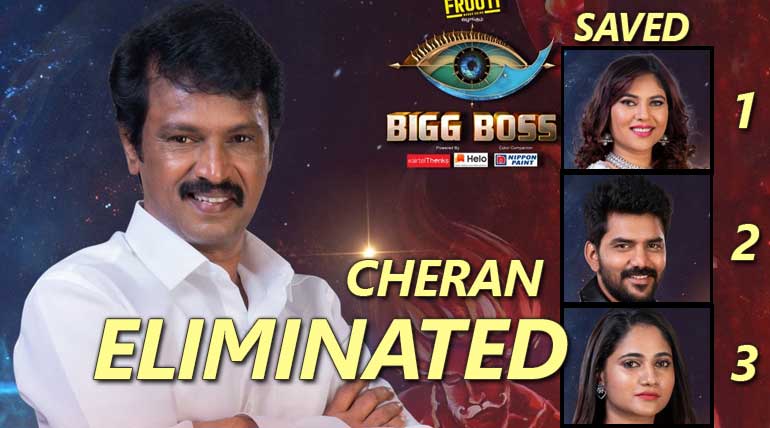 Cheran one of the toughest contestants who already faced the elimination ground is shown the doors of Bigg Boss again. It was expected that either Sherin or Cheran will be ousted. But if Sherin is sent then Losliya will be left alone in the house. This might be one of the reasons Sherin is saved in the first instance. Cheran is unable to perform physical tasks though he puts his best.
Not to blame him, age does factor in. Cheran was able to perform well in other tasks except the one where physique involved. Audience support was there to him till the end, but in this current context, absolutely nothing can be made except for this decision.
Bigg Boss House, Now is the time to bid adieu to Cheran with just ten days to go. The toughest competition will prevail. Maybe Sherin and Losliya be evicted at the same time. Two evictions a week is uncommon, but it can happen too. One week eviction might be skipped. We have umpteen thoughts lingering.
But come what may Sherin is saved from the crisis. She is a good to go contestant who didn't get into any major issues except for Vanitha's accusations. It is trivial as she does not have a good opinion on anybody in the house. Losliya is constantly guarded by Cheran directly or indirectly. Will she feel free for the next ten days? Will she worry for him? Kavin will be freehanded now. Kavin plot works out strategically well till now.
Tharshan and Sandy do not require special tricks as they already are in good books of the audience. Mugen gets Ticket to Finale card. So, if our guess is right, the other two ousted would be the girls. But in Bigg Boss, nothing can be expected. We look forward to much more surprises to get unveiled.