Bigg Boss 3 Tamil Friendliness and Hostility in Vanitha Team
Vijayan Sankar (Author)
Published Date :

Jul 04, 2019 14:11 IST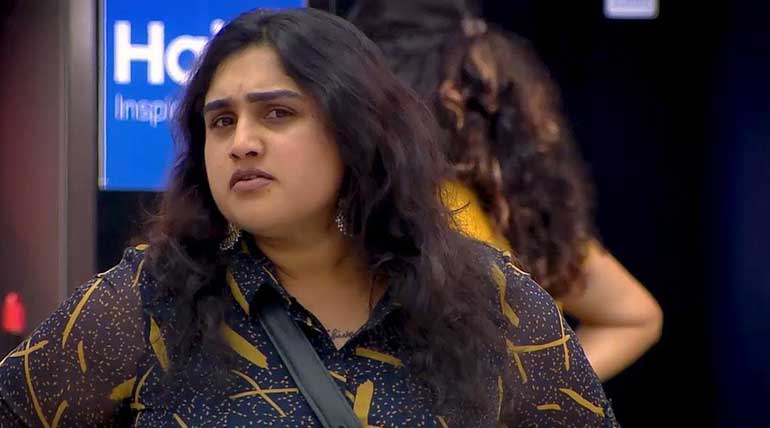 Friendliness and hostility within the Vanitha team is going to be the highlight of day 11 of Bigg Boss 3 Tamil:
After the smiling faces in the first promo, the in the fight of the Vanitha team is out in the open in the 2nd promo. It seems that Kavin approached Sakshi with a love proposal. But nothing is definite as Mugen is also dragged into the talk between Sakshi and Shareen. But one thing is sure that there is going to be a fight between Abirami and Sakshi sooner than later.
The effect of Big Boss 3 so far:
Big Boss, with only 10 % of its 100 days completed, is already a rage for many Tamil people around the world. As Kamal asked whether the meme creators are ready during the inauguration of the season 3, memes are released within minutes for promos, and after the shows. Also, the interview from the previous season contestants is all in the social media.
Everyone is expressing their opinion about the show. Losliya army is up against the perpetrators of Losliya in the show. The memes are so hilarious that instead of getting angry even the show organizers may feel happy seeing them. Altogether this season 3 has stormed Tamil Nadu in more than one ways for the past ten days. And to think of another 90 days of this rage and craze is mind-boggling.
What can be expected on day 11 from the two promos:
The first promo confirms some hilarious and happy moments between the contestants. The second is, as usual, bringing in the cunningness of eliminating others by provoking their emotions. The interesting fact is in the promo is it shows the boiling anger of Abirami against those who talk to Mugen.
With eliminations also have started, it is going to be a hot topic among any two people in any place in Tamil Nadu. Everyone wants to forget their lifetime worries and think and talk of the celebrities who have their emotions and actions out in the open for the millions of Tamil people to see every day.
Today show could be a mixed bag of friendliness and hostility among the contestants and mainly the girls. Brace yourself for a fantastic evening with the 11th day of Big Boss 3.