Bigg Boss 3 Tamil Vote Received 10 crores Votes in 1st Elimination
Vijayan Sankar (Author)
Published Date :

Jul 06, 2019 15:32 IST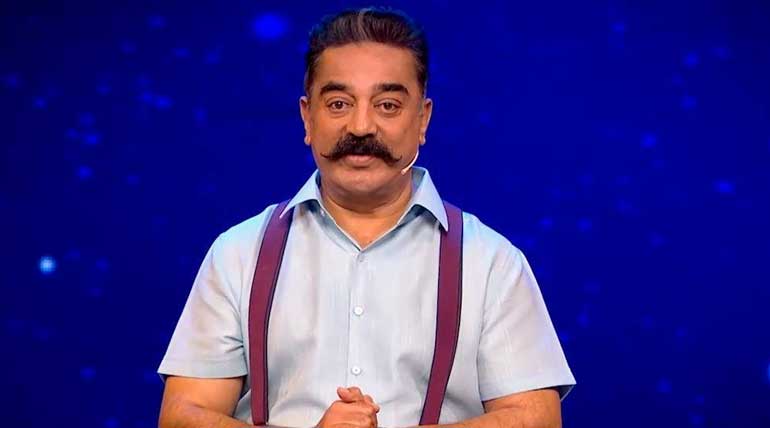 More than 10 crores of votes cast to save the contestants - announces Kamal in the first promo of day 13 of Bigg Boss 3 Tamil
The 1st promo released now for the 13th day of BB3 gives a piece of mind-boggling news. Overall from Monday afternoon until now, there has been more than ten crores of votes in favour of the contestants have been cast.
As soon as the Big Boss announced the 7 nominees for the elimination this week the voting has started and have continued unabated till now. It shows the overwhelming response of the Tamil people worldwide for the Bigg Boss show.
Record voting to save the contestants:
Big Boss Kamal Hassan in the first promo has confirmed that more than 10 crore votes have been cast so far in favour of the contestants. It may increase further as the voting ends only today midnight. Kamal also wondered how the contestants and the audience both showed their real nature. For the audience, he meant the flooding votes as responses to the show.
And for the contestants, he mentioned the many real faces which were apparent in the first two weeks itself. Today show is going to be not only lengthy with one and a half hours but also with spice from Kamal Hassan. He may give the reasons for the seven contestants in the elimination list. Also, if one is intelligent enough, he or she can find out who is going to be sent out of the BB3 house tomorrow.
Why do not miss today or the 13th day of Bigg Boss 3 Tamil episode?
Today being the penultimate day of first elimination may spring in some surprises for both the contestants and audiences. Also, today Kamal will be in the Big Boss house and could be the answer for many queries of the contestants and viewers. He may help navigate the show in a better way as the captain or anyone can control any contestant.
All the contestants are on their own except for one or two. The senior contestants like Cheran, Saravanan, and Fathima Babu are in the real trouble not only because of being in the elimination list but also because of lack of respect in BB3 house.
They may seek some reprieve from Kamal today evening. The youngsters may pour in their anguish and anger, and it is going to be exciting for everyone to see how Kamal is going to handle all these pressing issues of BB3.
For all BB3 audiences, today or the 13th day of BB3 is going to be the guide for the future 87 shows. Hence it is vital not to miss and get set to sit with your whole family to enjoy the show forgetting all your problems.
Also Read: Millions of Votes Received by Jangiri Madhumitha and Saved.
Related News