Bigg Boss Tamil Contestants Meera and Saravanan Hits Highest Nominations
Anusha Sathish (Author)
Published Date :

Jul 17, 2019 17:09 IST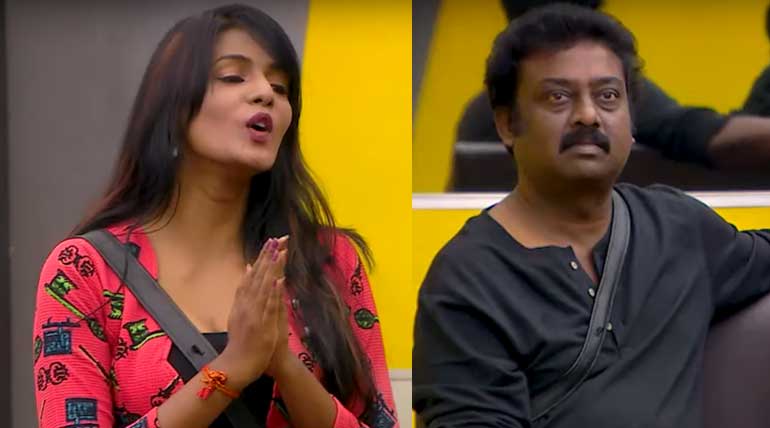 Big Boss Tamil season 3: Meera cornered and tops in the eviction list
Vanitha's elimination has come as a shock to the inmates of the house. Almost everyone in the house appreciated her boldness. It took a little time to restore the momentum post her dismissal. As a regular routine, the eviction process has commenced on Monday.
It is a big surprise that Meera was one of the options of eviction for almost everyone in the house. Meera was cornered to that extent where Public only can back her to continue. The number of votes Meera gets will decide her fate to stay in the ground.
Saravanan as the 2nd choice by all contestants in Nomination
Saravanan was the second choice by most of the contestants owing to his sad note-play every time that he misses his son. Also, he is unable to get along with the team-mates jovially. He has his complaints which disturb the environment.
Over-reacted Abirami now in Nomination
Abirami's behaviour has become eccentric as per her friends' say. Abirami was initially very close with Sakshi Agarwal and Sherin. But somehow after she put on the captain hat, the affinity missed, and she stands odd woman out in the team. Bigg Boss has given an embarrassing task to all the contestants.
Two polar-opposite questions were given for all the contestants. One of the responses from all the contestants would be offensive hitting somebody. Abirami's comment on Meera was very offensive that she pointed it was a curse that she met Meera. But that was again one of the responses for the questions.
Cheran vs Meera
Cheran is an amicable person to almost everyone in the house except for Meera. He usually is friends with everyone and shows his care towards everybody. But Meera doesn't like him. From the beginning, it was a mystery unsolved, and even the public was unable to interpret the cold war between them.
Crying Baby: Mohan Vaidya
Mohan Vaidya is the "Crying baby" in the home and also a "hugging stock" (especially women). It was looking very odd from outside, the behaviour he spills out. He always has a tussle with Saravanan and Sandy for various reasons. He confessed that he envies Sandy for his friendly behaviour with everyone.
Finally, Meera and Saravanan were the top 2 in the eviction list. But it is only the public votes which decide the fate of the housemates. Expect the unexpected is what is the mantra of Big Boss.
Get details of all Contestants Missed Call Number and Hotstar Vote help