Bigil Birthday in Theatres
Chandra Raja Prabu (Author)
Published Date :

Jun 22, 2019 10:01 IST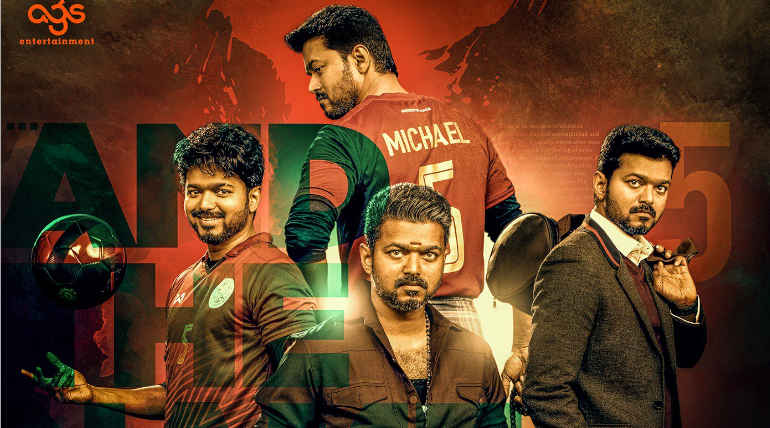 Anyone who passes by any theatre on 22 June will hear the chants, "Happy Birthday Thalaiva", Thalapathi is the one and only mass hero, Happy Birthday Anna, and Anna you should live long. 21 June is always an extra special day for Thalapathi fans. The day is the most awaited festival for them.
All Thalapathi fans become hyper on his birthday, and they spend a large amount of money on extra large flexes, crackers, milk, cakes and so on. They keep on shouting Thalapathi Vijay's slogans in excitement and love. Vijay fans will risk their lives to celebrate their Thalapathi's Birthday. They decorate their favorite and nearby theatre with a lot of posters and garlands. They select a favorite still of Vijay from any of his movies or from his upcoming movie for the life-size extra large flex which is the centre of attraction for the day.
They start their preparations on 21 June and the early morning of the 22nd June they pour litres of milk on the life-size flex and throw flowers on the flex as an expression of their affection and love for Thalapathi. In addition, they arrange for speakers and play their best-loved Thalapathi songs and dance for them. Following the celebration, they cut cakes and shout out their wishes for Thalapathi. They celebrate the newly released Thalapathi movie, trailer, teaser or first look if any on the day along with his birthday celebration.
Thalapathi fans blow whistles, burn crackers and do some rituals to the flex. They ride on their bikes that are imprinted with Thalapathi's stickers and distribute sweets and cakes to people around them. They take posters and placards along with them during the celebration and ride. Moreover, they treat Thalapathi as one of their family members and arrange for some special poojas and masses in religious places on his birthday.
Even though Thalapathi does not have a personal connection with his fans, he is connected with his fans through his profession. But his fans have strong emotions for him and do some risky acts which he himself advises them not to do. Celebrations should not add trouble to anyone so celebrating Thalapathi's Birthday on a sensible way is the best way of celebration rather than wasting money or losing their lives. May this Bigil Birthday bring bliss in everyone's life.