NGK Movie: A Look Back at Director Selvaraghavan Mastery Filmography
Vijayan Sankar (Author)
Published Date :

May 27, 2019 15:13 IST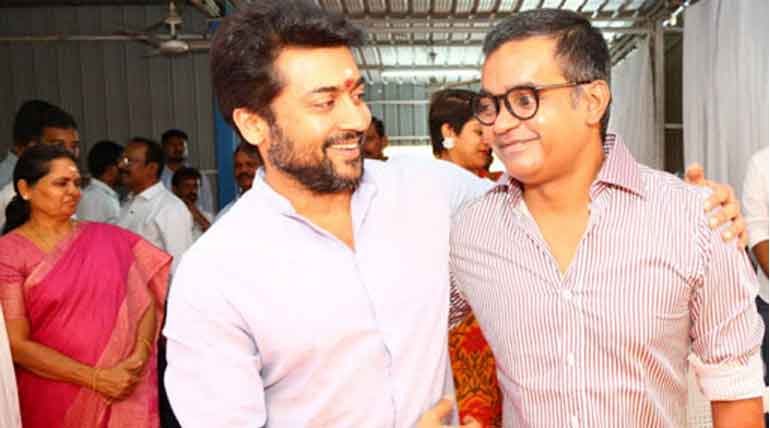 Will Selvaraghavan's magic work for NGK, Selvaragavan's new move NGK is set to hit the screens on May 31st. It was after a long wait for the release of his film Nenjam Marappathillai from 2016 which never happened to various reasons. Selva Raghavan comes from a film background and is known for his unique directorial skills. His father Kasturi Raja was a director, and his brother Dhanush has many roles not only in Tamil cinema but also Bollywood and Hollywood.
Selvaraghavan journey from Kadhal Konden to NGK: From 2003, Selvaraghavan has directed ten movies only. He started his career as screenplay and dialogue writer for Thulluvatho Elamai directed by his father, Kasthuri Raja. But officially his first one to be released was Kadhal Konden. It was a psychological thriller which was new to Tamil and Indian cinema at that time. It was Selvaraghavan's home production and supposed to make or break their life. But acted by his younger brother Dhanush in the important psycho character it was a runaway success. Remakes of it in many languages were also great hits. It made Selvaraghavan viewed as a different kind of director.
The other movies of Selvaraghavan: With the success of Kadhal Konden, he directed 7 G Rainbow Colony, which was also a runaway hit. The youth and the critics both appreciate a different kind of storyline he takes. |In 2006 he directed 'Puthupettai' with his brother Dhanush as a hero. It was a political gangster movie which did not do well in the box office. But it was well appreciated by critics. Then came his super blockbuster in Telugu film industry "Aadavan Matalaku Ardalu Veruthe". It featured Venkatesh and Trisha. It was also remade in Tamil by his assistant Jawahar and acted by his brother Dhanush and Nayanthara and was a super hit. After these movies came to the downfall of Selvaraghavan due to personal and financial issues.
The last 3 movies of Selvaraghavan: His last film Nenjam Marappathillai was completed in 2016 which a ghost thriller which could have been a hit at that time. The previous one Irandam Ulagam acted by Arya and Anushka was a disaster at the box office but got wide anticipations for its fantasy genre. Before that, the romance genre Mayakkam Enna with Dhanush is being widely being celebrated even now but missed its' box office fortune. The previous mega-budget movie Ayirathil Oruval starring Karthi also bombed in the box office but has a cult following even among the Kollywood audience.
Read More: Will Rakul Preet Singh get Her Big Break in Kollywood with NGK?
Will NGK bring back the Selvaraghavan magic? Teaming with Surya, the dedicated actor and his usual team this NGK film may bring back the magic of Selvaraghavan. It is a political subject, and how Selvaraghavan handles it will answer the above question. Already there is a lot of news of an emoji on Twitter, the first time a Tamil movie is getting released in South Korea and many others. We have to wait till May May 31st to see if the magic of Selvaraghavan returns with NGK.