Actor Siddharth Terms Telugu and Tamil Cinema Fans Clash in Twitter as a Paithyam Challenge
Vignesh Subbaian (Author)
Published Date :

Jan 22, 2020 18:02 IST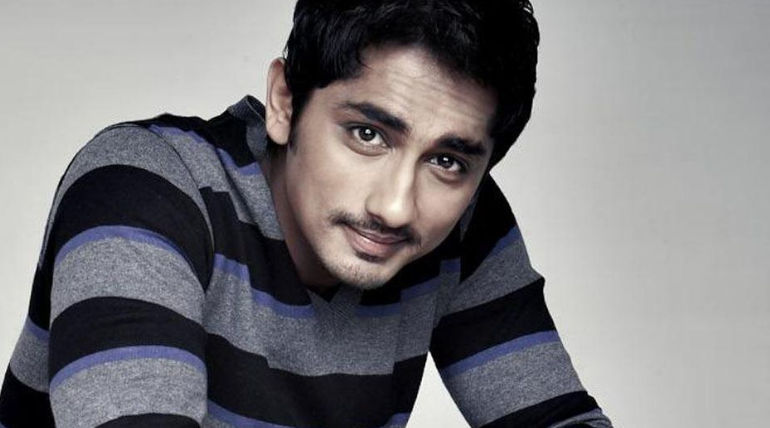 Siddharth terms today's trending hashtags of Tamil and Telugu fans as Paithyam Challenge: Siddharth is one of the talented Tamil actors and also a vocal critic of many social and political issues. He is now in the news for coining a new term, "Paithyam Challenge" for the Tamil and Telugu hero fans clash on the internet. Today's two trending hashtags on the internet are "#UnrivalledTamilActors" and "#RealTeluguHeros."
These two hashtags are used by fans to praise their state actors and criticize the other ones. But it has also brought the ever fighting Thala and Thalapathi fans to unite together for a common cause.
Siddharth is an actor, who recently turned social media activist, who helped a lot of people during the 2015 Chennai floods. He recently spoke about the CAA, which brought him both praises and criticisms. Now on this Tamil and Telugu fans clash, he terms it as a Paithyam challenge or mad challenge.
He also said that youngsters should not waste their time on the internet on such mad praises and criticisms. They are not only losing their precious time to upgrade their life but also the internet data was his opinion about this fans' clash.
Today's trending Tamil and Telugu fans clash is said to have originated after the first look of Venkatesh in Naarappa, the Asuran Telugu remake. There were a lot of movies taken from Tamil to Telugu and vice versa. South India is seen as the bedrock of great movies, including all the states with equal contributions by way of excellent movies and incredible actors.
There have been no such controversies so far. But, with no issue for people to trend on the internet now, this issue has become the hot potato, now.