Hrithik Roshan War full movie leaked online by Tamilrockers
Vijayan Sankar (Author)
Published Date :

Oct 02, 2019 15:31 IST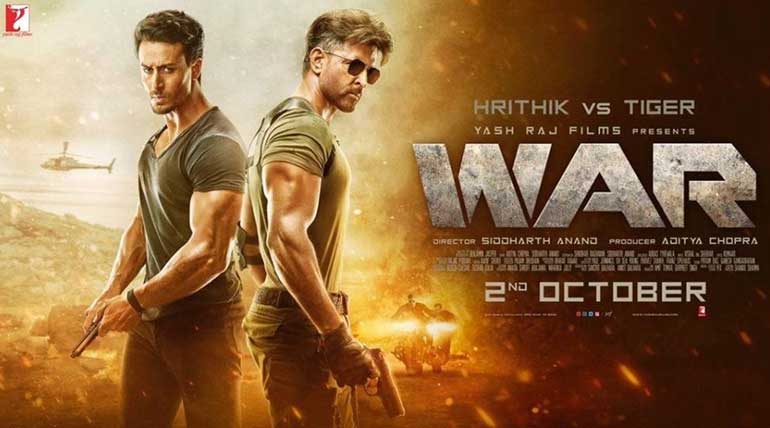 Hrithik Roshan War full movie leaked online by Tamilrockers: Aditya Chopra's nearly half a century old Yash Raj films produced War movie is released today. After their last year's disastrous performance with Thugs Of Hindostan, were banking heavily on today's release of War.
The movie is released across India today and was expecting more than Rs. Forty-five crores as the first day's collection. War is also released in Tamil Nadu by dubbing it in Tamil language. The said movie with Hollywood style action scenes and the machismo of both Hrithik Roshan and Tiger Shroff were expected to be well received by the Tamil audience.
But to those who got the rights to release War in Tamil Nadu are in shock now. It is because Tamilrockers have released the movie online as soon as it was released in the big screens. Not only War movie leaked, but last Friday Tamilrockers also leaked Namma Veettu Pillai full movie online, and today Sye Raa Narasimha Reddy Tamilrockers leaked for free download.
Government has taken many actions to block piracy websites, today more than 100 piracy domains blocked and few domains removed from Google with DMCA notice. But still they have leaked movie online and with the help of VPN, still people accessing blocked website in different country ip address
200 crores War movie now in online by Tamilrockers: Siddharth Anand, the director of War movie produced by Aditya Chopra would not have expected his movie will be released online illegally as soon as it hit the big screens.
The more than 200 crores spent on the movie by Yash Raj Films will now be hard to reach. Only if the movie is outstanding in all aspects, it may be a good box office collection for this reputed film making company in India.
The trouble does not stop there. The War movie was also released today in Tamil and will also cause financial damage to its distributors.
Indian military agent Hrithik Roshan goes rogue, and his student Tiger sent to kill him: The storyline may seem simple for the War movie, but the way it is filmed is marvellous with one of the best stunts of the year in the film. Also, with the vast fan base of Hrithik and Tiger, this movie will be a sure hit if it has the right reviews from the critics too.
Tamilrockers releasing War online has shocked the Indian film industry as a whole and is now a pan India issue to be curtailed soon to save it.