Winning Chances Nanguneri for Ruby Manoharan as Congress candidate
Vijayan Sankar (Author)
Published Date :

Sep 28, 2019 11:07 IST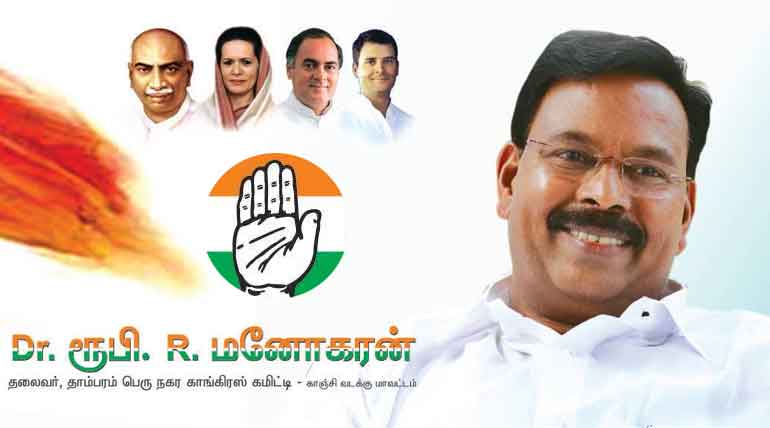 Ruby Manoharan is the Congress candidate for Nanguneri re-election on October 21st
As usual, the Congress was the last to announce the candidate for the re-election for two assembly constituencies in Tamil Nadu. When the election announcement came on 23rd, DMK immediately announced its candidate Pugazhendhi for Vikravandi Constituency in Villupuram.
AIADMK also ready for the contest announced M R Muthamizhselvan and V. Narayanan for Nanguneri as their candidates. But Congress took its time until 27th and announced their candidate yesterday night. As usual, the in-fight within the Tamil Nadu Congress has made it decline the application of Kumari Anandan.
He was the former Congress Tamil Nadu president and four-time MLA and an MP for one term. It will make the AIADMK happy of even winning this constituency without Kumari Anandan in the contest.
Congress continues to have in fighting even after humiliating defeats.
It was only in Tamil Nadu the Congress won all its MP seats which it contested in the recent MP elections in alliance with DMK. Though it was reduced to a palpable 52 seats all over India, Tamil Nadu was the major contributor with eight seats.
The main reason for Congress to lose this election pathetically was it's in the fight within the party. Even Rahul Gandhi resigned, stating this reason, and Congress is going through its worst phase in history. Sonia Gandhi in spite of her ailment and age, is now come back as its President to revitalize the party and to take on the mighty BJP.
But the Congress leaders, who have been effortlessly enjoying the success for so long, are even now not realizing the reality. It is what happened in Nanguneri now. If Kumari Anandan had been selected as the candidate, it would have been a cakewalk for Congress in Nanguneri.
Also, he is the brother of H.Vasanth Kumar who with his own money, has done a lot of good to the Nanguneri assembly constituency. But now since Kumar Anandan is not the candidate, there will be lackluster support from Vasanth Kumar MP also. AIADMK chances of winning in Nanguneri which was zero until yesterday, now have a bright chance to win the assembly seat.
But what happens to be seen, everyone has to wait till October 24th for the results for the two assembly constituencies to be announced.