Bigg Boss Tamil Contestant Tharshan 97 Days Overview before Elimination Today
Sivaranjani Soundararaj (Author)
Published Date :

Sep 29, 2019 19:50 IST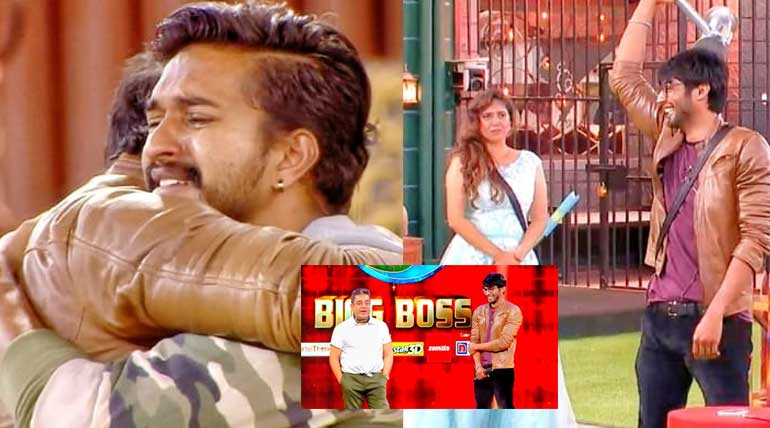 Bigg Boss Tamil Contestant Tharshan 97 Days before Elimination Today: Bigg Boss Tamil season 3 successfully dragged to its final celebration. Bigg boss housemates come out of technology restrictions after this week. Kavin's self elimination earlier this week is still shocking decision and adding fuel to the fire Tharshan gets eliminated possibly this week.
Penultimate Week: After the successful completion of Bigg boss Tamil season 1 and 2, season 3 comes out with even more real and motivating both to its contestants and viewers. However, the climax is a bit unexpected in everything we do. Bigg Boss gives more unexpected eviction result to Tharshan satisfying their tagline "Expect the Unexpected".
Does Tharshan deserve elimination? Even the question is too hypothetical in Tharshan's case in Bigg boss. Sandy being saved and become the 2nd finalists of Bigg boss Tamil season 3, the one in danger list is not yet. Everyone knows that one of the deserving contestants in the Bigg Boss Tamil 3 house is Tharshan and his eviction news is heartbreak to his fans and Srilankan's.
Tharshan's determination is an Inspiration: Bigg boss house is filled not only with emotions, love, fight. It also tests the housemates with tasks physically and mentally. Tharshan's involvement in the Bigg boss house activities, problem-solving mind and his determined speech in handling chaos portrays him as much deserving contestant among the housemates.
Sherin, Lossliya, Tharshan: Inspite of Sandy and Mugen being the finalists of BB 3 House. Sherin, Tharshan and Lossliya are the three last week evict list contestants. Three are unique in their ways; Sherin is in outgoers from the week of Cheran's elimination. Tharshan is more to deserve finalist path than elimination. Let's expect the unexpected in this mind game of Bigg Boss Tamil 3.
A man with morals: Tharshan Vanitha controversy proves his genericity towards handling problems. Tharshan solved Sherin - Vanitha chaos with ease and destroyed sensitivity in the issue. His bold approach towards anything describes his good morals.
Though the Bigg Boss Tamil 3 housemates even feel the same as outsiders about Tharshan's winning capability, Bigg boss comes out with an unexpected answer this week.
Tharshan - Mugen Bonding: Tharshan thinks Mugen Ticket to Finale winner as a brotherly figure to him and their bond proved that in the early days of Bigg Boss Tamil 3. The news of Tharshan being eliminated today from Bigg boss Tamil season 3 house has made Mugen shower his tears love by hugging him out.
Out of 16, Five reached the 98th day of Bigg boss 3.When there are only two days for finals, Bigg Boss rules only four finalists and one to be out of the house today.
Let's wait and welcome the deserving pearl of Bigg Boss Tamil 3 in every possible way irrespective of finalist or eviction.
&nbsp
Tags :&nbsp
bigg boss 3 tamil elimination
,
bigg boss 3 tamil who gets evicted this weekend
,
Bigg Boss Tamil season 3
,
bigg boss ticket to finale winner
,
Bigg Boss 3 Tamil
,
Bigg Boss Tamil Elimination Today
,
Bigg Boss Tamil Eliminated Contestants List
,
bigg boss Tamil this week Elimination
,
bigg boss tamil vote result
,
Bigg Boss 3 Tamil Vijay Tv
,
Bigg Boss Tamil 3
,
Bigg Boss Tharshan Eliminates today