Queen Elizabeth II Funeral: Rests With Husband Philip And Her Parents
Sophia Loren (Author)
Published Date :

Sep 20, 2022 11:24 IST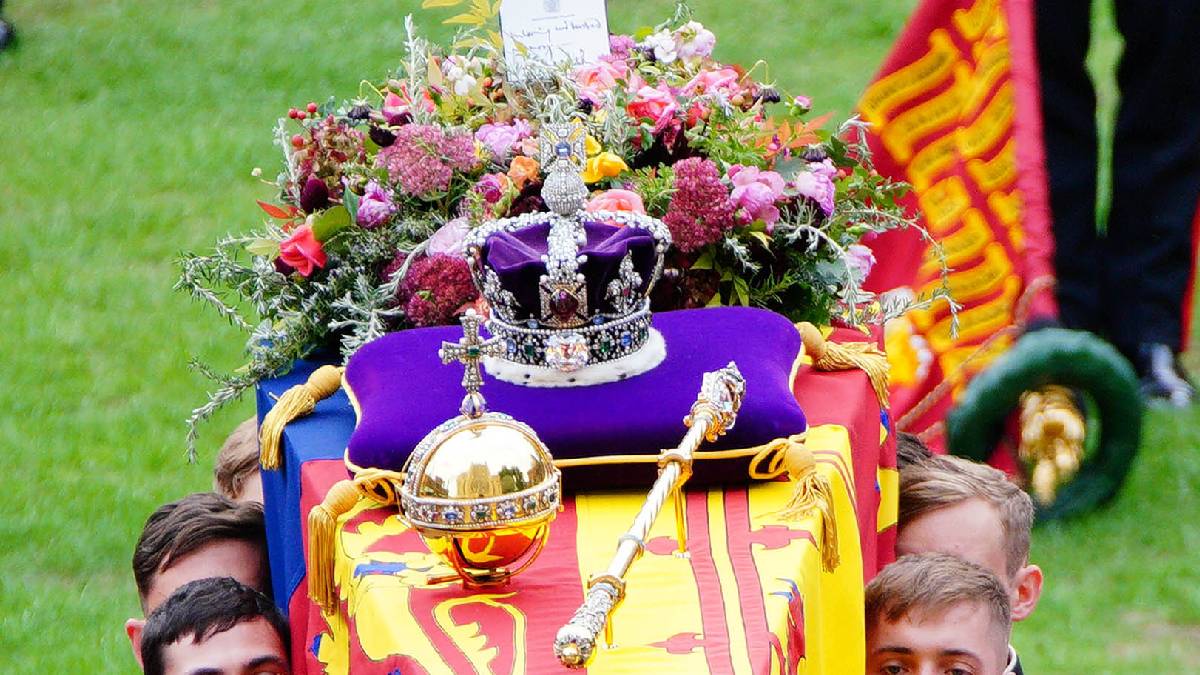 Queen Elizabeth (96) passed on September 8 at Balmoral Castle, Scotland. The death of the Queen, who had been in the people's hearts for many years, left England and the world in mourning.
Queen Elizabeth II's eldest son Charles (73) became king after the Queen's death. The public paid respect to Queen Elizabeth's body, which was brought to London from Scotland and was placed in Buckingham Palace for the royal family to pay their respects. Then it was kept for public respect from the evening of the 14th in the Westminster Hall in the Parliament complex. A crown and a sceptre were placed on the coffin where the Queen's body was.
Millions of people paid their last respects to their Queen, who had reigned for many years in British history. Meanwhile, about 500 leaders and prominent figures, including US President Joe Biden, Indian President Droupadi Murmu, kings, queens, dukes, dutchess, presidents, and prime ministers of various countries, flew to London to participate in the Queen's funeral. They also wrote condolence notes on behalf of their countries in a notebook kept at the nearby Lancaster home.
The funeral began yesterday morning with public tributes to the Queen's body followed by full state honours. Accordingly, the flower-bedecked coffin containing the Queen's body was carried in procession to Westminster Abbey in a horse-drawn carriage. The funeral procession took place to the sound of the band instruments of the British soldiers.
The Queen's body was accompanied by King Charles and Princes William, Harry, Queen Elizabeth II's other children, Anne, Andrew, Edward and the royal family. Prince William's children and the youngest heirs to the royal family, 9-year-old Prince George and 7-year-old Princess Charlotte, walked with Great grand mother's body, drawing attention. Special services followed a 2-minute silence in the church.
The National Anthem was also played to mark the completion of the first part of the funeral. Thousands of people gathered in London at that time to pay their farewell to their Queen by paying silent tribute.
The funeral was followed by a procession from Westminster Abbey, containing the Queen's body, through historic areas of the City of London to Wellington Arch, near Buckingham Palace.
From there, the Queen's body was taken to Windsor Castle and laid there to rest in St George's Chapel. A funeral prayer was held there, attended only by the royal family. Queen Elizabeth's body was finally buried near the grave of her husband, Philip.
The Instruments of State; the Imperial State Crown and the Orb and Sceptre have remained with Her Majesty's coffin.

At the Committal Service, they were placed on the
High Altar at St George's Chapel. pic.twitter.com/fDFQLSSmP1

— The Royal Family (@RoyalFamily) September 19, 2022
Related News