Bigg Boss Tamil 5: Vijay TV Anchor Priyanka Deshpande In Bigg Boss 5
Sophia Loren (Author)
Published Date :

Sep 07, 2021 18:26 IST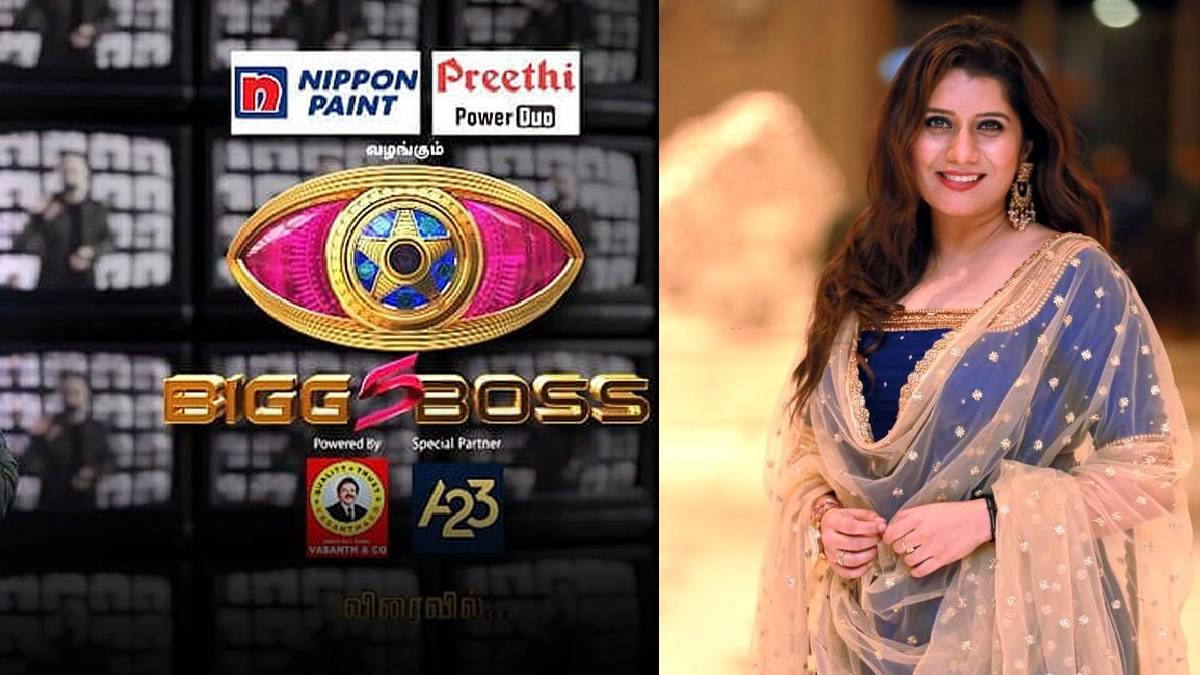 Bigg Boss Tamil is the most popular Tamil show, forwarding with good responses from the fans. Season 1 has gone well that followed season 2, Season 3, Season 4, and now heading to season 5. Actor Kamal Haasan hosts the show. So far, four seasons have been completed in Tamil.
There is a talk that a popular Vijay TV anchor, Priyanka Deshpande, will compete in Bigg Boss Season 5 Tamil. She became very popular by hosting the Super Singer show. Priyanka Deshpande fans are excited to create an army before the name has been confirmed.
Few famous celebrities are already brought under the confirmed contestant list of Bigg Boss Season 5 Tamil. Following this, an update about the celebrities attending the Bigg Boss season 5 Tamil has been circulating on the internet. This update is almost confirmed, but official announcements are not made.
In this case, the details of the contestants to attend this season are aired among the Bigg Boss Tamil fans. GP Muthu photo in front of the Bigg Boss set almost made his fans guess that he will be part of Bigg Boss Tamil Season 5.
Santhosh Prathap, Shakela's daughter Mila, Pavani Reddy, Gopinath Ravi, Pradaini Surva, Actor Vinoth Kesavan are looking forward to seeing in the list of 18 contestants of Bigg Boss Tamil Season 5. Bigg Boss Tamil Season 5 will begin in the month of October. At the same time, Survivor Tamil challenging reality show hosted by actor Arjun will be on September 12. There is going to be heavy competition between these two reality shows.