Joe Biden Secret Ukraine Visit To Meet President Vladimir Zelenskyy
Sophia Loren (Author)
Published Date :

Feb 22, 2023 09:48 IST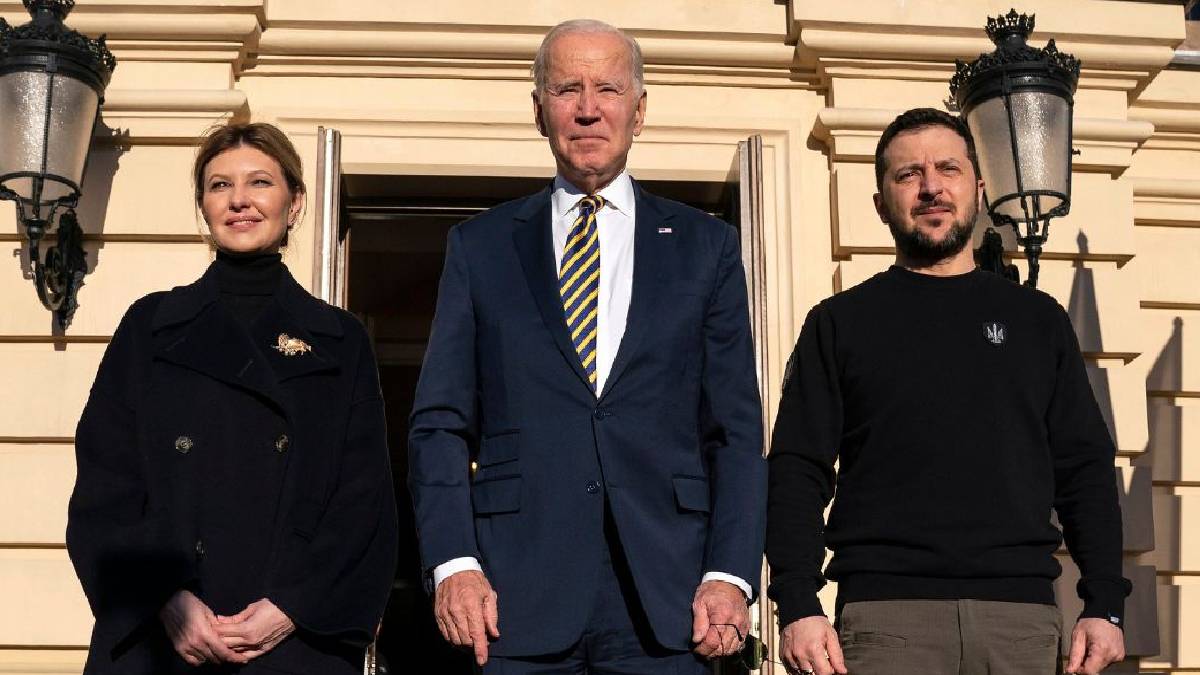 On February 24 last year, Russia launched a war against Ukraine that shocked the world. This war has been going on for a year, as no one expected, not even Ukraine or Russia. America and Western countries are supporting Ukraine in this war.
While Russia is launching missile attacks on Ukraine, US President Joe Biden's unannounced visit to Ukraine to meet with President Volodymyr Zelenskyy has caused a stir.
No US president in the modern era has visited a country at war. So it is seen that Joe Biden has created a new history through his visit to Ukraine. Exciting information has been received about how Joe Biden made this trip. Joe Biden's motorcade left the Washington White House at 3:30 am. US time last Sunday.
The two leaders held an important discussion. At that time, US President Joe Biden said, "A year ago, the invasion of Ukraine began. Some people said the country would fall, but Ukraine has been standing up and fighting for a year.
Not only the United States but the whole world stands by Ukraine. Ukraine's military will be supplied with advanced Himar missiles, armoured vehicles, and advanced radars for airspace surveillance.
We will also provide $500 million worth of arms. The US budget is generously allocated for the welfare of the people of Ukraine.
Russia wanted to wipe Ukraine off the world map. But it didn't happen. Russian President Putin's dream has been shattered. Half of the areas occupied by the Russian army have been recovered.
Russian President Vladimir Putin launched a war on Ukraine a year ago. Ukraine is weak. There is no unity in the West. Putin dreamed of winning the war easily."
Related News